Thank you to Bobby Kittleberger of Guitar Chalk for this guest post, I hope you find the gift ideas useful this Christmas.
Gifts are their own type of product, what constitutes a "gift" is often not useful, practical or even worth keeping after the dust settles… The mystique wears off. A lot of what passes as a great guitar gift idea, adheres more to the "gift-industry" than it does to the needs of actual guitar players. It's a shame because there are so many inexpensive and practical gifts that you can give someone who plays guitar. I'm going to show you some gifts for guitar players that won't be a waste of money and won't end up in this spring's yard sales.
Guitar Gift Buying Rule #1: Limit gift prospects to things that directly apply to playing the guitar. In other words, avoid things like a guitar-shaped spatula. Those are guitar-themed gifts, but not guitar applicable. It's a gift for the sake of being a gift.
Guitar Gift Buying Rule #2: Focus on the practical needs and activity of a guitarist.
To make things easier, we'll break our gift guide into a couple of different low pricing categories:
Let's …read more
Source:: 10 Guitar Gift Ideas that aren't a waste of money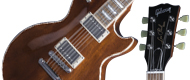 A mythical Les Paul with tonewoods that were sunken at the bottom of a river for decades before rising back from the depth as exceptional instruments. Limted quantities! 150 pieces only! …read more
Source:: Les Paul Sunken Treasure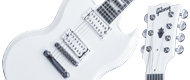 The light side of our Limited Run of 7 strings SG guitars. 300 pieces worldwide only! …read more
Source:: SG Light 7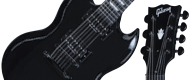 The dark side of our Limited Run of 7 strings SG guitars. 300 pieces worldwide only! …read more
Source:: SG Dark 7
Well now, what do we have here? A few years back Ibanez introduced the Iron Label series firmly aimed at Metal guitarists who wanted a solid, simple instrument without breaking the bank. This year that Iron Label series was embellished with some new fancy finishes and will continue to do so into 2016 with a fan fret model, baritone 6 string and some nice figured tops rather than just black that was available at launch.
For 2016 Ibanez are taking this concept and launching a new top end Prestige series called the Ibanez Prestige Uppercut which, in a similar fashion to how the Iron Label series launched, features just 3 sweet looking Black guitars loaded with Bare Knuckle pickups.
The 3 models available are:
The 7 string RGD7UC featuring a 26.5″ scale, extra deep cutaways for upper fret access, a Wizard-7 5pc Maple/Wenge neck with KTS™ TITANIUM rods and a set of Bare Knuckle Aftermath 7 humbuckers.
The ARZ6UC 24 fret single cutaway with a 3pc Maple/Mahogany set-in neck, Maple top and Mahogany body and a pair of Bare Knuckle Nailbomb humbuckers.
Finally the FR6UC, with a Wizard HP 5pc Maple/Walnut neck, Tight-End bridge, Jumbo frets w/Prestige …read more
Source:: Ibanez Prestige Uppercut Series With Bare Knuckle Pickups
Back in 2012 I reviewed a new gig bag by newcomer to the market MONO called the M80. Up until this point I had only experienced the Suhr gig bag which is good but not as visually attractive (I know, I know but hey us guitarists are a vain bunch so this matters!) and the M80 was certainly more compact without making me worry about the safety of my beloved instruments. Since 2012 MONO have released a number of successful cases included the MONO M80 Dual which I first heard about via Vernon Reid on Twitter and now they are expanding this bag so that you are able to carry both an acoustic guitar AND an electric guitar in a single sturdy, padded gig bag.
The patented Headlock™ design provides a protection of both instruments during transport. Both headstocks are suspended inside the case, saving your guitars from both side and rear impacts that could otherwise snap the necks. Hi-density foam bumpers divert vertical impact out and around the case away from the strap pins and the reinforced outer shell of the M80 hybrid case absorbs and deflects hard impact away from the vulnerable areas of …read more
Source:: MONO Announce The M80 Dual Acoustic + Electric Case